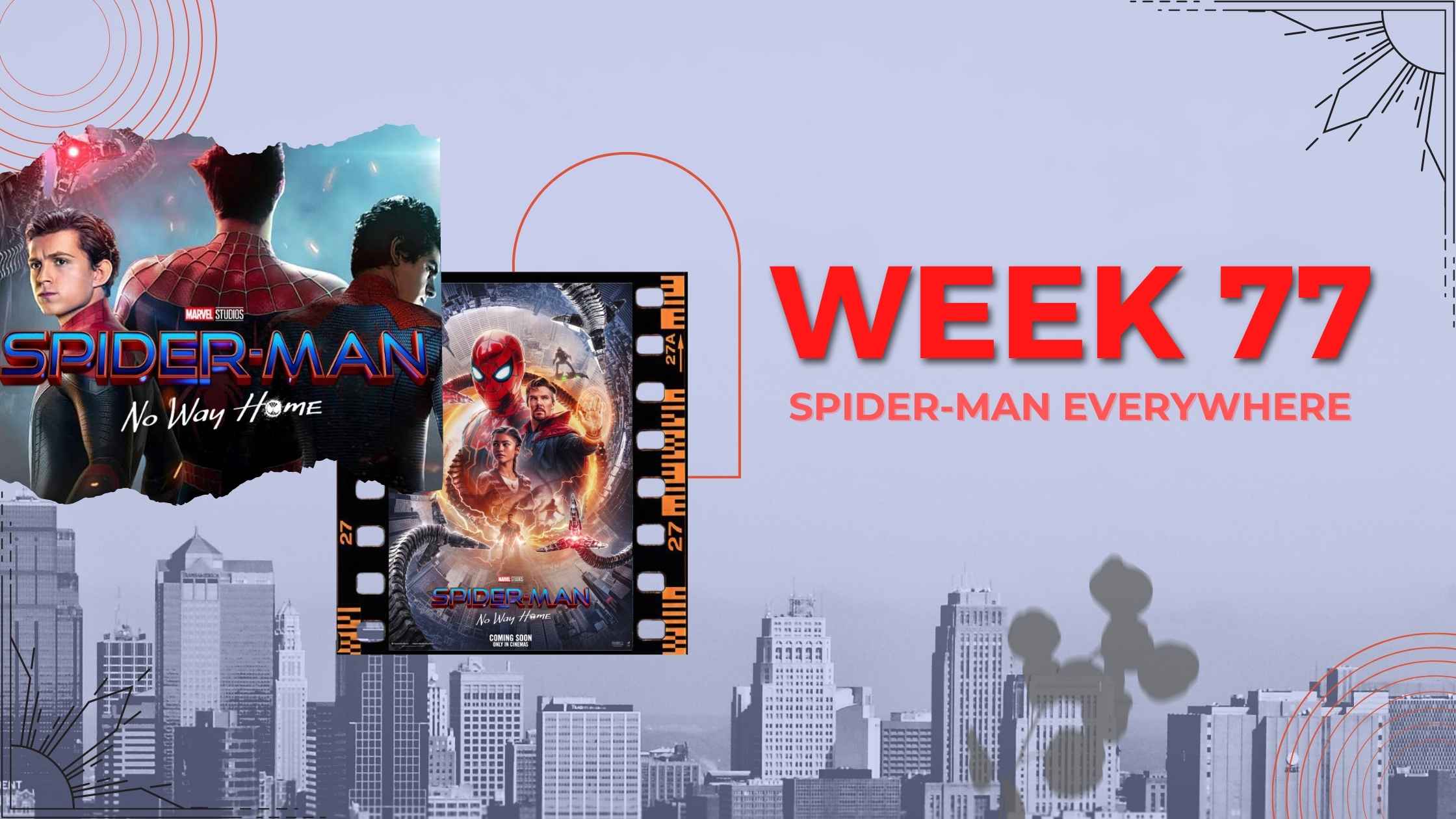 Yep, so I finally watched the only thing I was excited about this year and I am very happy about it. I expected to enter a sort of crisis after watching it, but fortunately, that did not happen.
Will talk more about the movie and my experience of watching it down in the movie section 😌🍿
Personal Highlights
Got fully vaccinated this week 💉
Mindfulness
Journaling
This was the only thing that I did every day, no matter what. Not only that, the new format which I made last week for my daily journal has resulted in me writing more than before.
Meditation
Last week I wrote about how I want to shift this to a time when it's less noisy and I have the willingness to do it too. Guess what?
I did not find any suitable time and it resulted in me not meditating at all 😭🙏
Fitness
Morning Run

Getting vaccinated resulted in me skipping a few days of the run 😷 actually almost a week 😰


Yoga

Did a couple of times, but not very consistently.
Learning
Reading
Every time I finish a book, I enter a period of confusion where I don't know what to read next and end up not reading anything. Well, this week was that period for me.
Coding
Practised javascript regularly, except maybe a day in between. Also, I made my freecodecamp profile public, so now you can stalk me there and see if I skip a day of coding 😷
Here is my profile: TRB On Freecodecamp
Optimization and Organization
Did not really optimize anything this week, I still did the organization thingy, but it was like making very few changes which I would count …. well actually, as per Atomic habits, I should count it and see it as a small win 🥶 so be it 😌
Job Update
I made few memes for clients of my company, as usual, but this one was in official partnership with Sony, I mean not my partnership, but the brands. So its sort of like I will be getting paid by spiderman peeps indirectly when I get my salary, which also means they funded my no way home ticket 😝
Business Updates
The new domain has been warmed up, but I am not feeling very confident to start sending emails at this time of the year because it's usually the holiday season and people in the US might not bother answering my cold emails.
---
Thoughts from the past week
When we have a strong story going through our head, it's better to consume information related to that, like my chances of understanding Spider-man /marvel-related stuff this week was way greater than if I were to consume some other idea that is not connected to it.
And so that is what I did. I binge-watched youtube theory videos and stuff related to spiderman only. Most of the videos despite being repetitive managed to keep me engaged because I was already so much invested in the idea of spiderman and the story that nothing else mattered.
Opinions
No matter which community you are part of you will always end up showing off, so it's better to be part of a community that focuses on long-term goals and getting better overall rather than a group that values entertainment and short-term dopamine surge.

— TRB (@teeaarbee) December 12, 2021
Social Media updates
Posted a lot of stories on Insta related to spiderman 😌🕸
Love this feeling of getting excited for movie 💖 can't wait for tomorrow 🤩#SpiderManNoWayHome

— TRB (@teeaarbee) December 15, 2021
My Favourites from the Week ⭐
No blogs/Threads as I was busy with spiderman only 🤭
VIDEOS 📼
Movies 🎥
Spider-man : No way Home
Finally, the part of the blog I have been waiting to write about 😋
I watched the movie the day it came out in India. I managed to book the tickets an hour after it went live, but by then, I had already lost all the recliners seat 😭
Anyway, cut back to the movie part, I went for the morning show, in English 3D (I prefer 2D),
and I was quite unsure about the experience since I knew the hall was going to be super crowded and boy, the crowd was worth it.
I, fortunately, ended up with a bunch of super enthusiastic fans who not only knew the characters and references well, but also the business background of the movie.
As I heard people behind me discuss about the Sony copyright agreement. It felt too good to be true because I did not expect people in my town to know all these 😝
But yes, they knew and once the movie started, the crowd did not miss any single chance to cheer and roar at the entry of characters and the scenes. It felt like a stadium. The guy with whom I went was kinda getting pissed at all the cheers, but I found them very wholesome and enjoyable. The fact that everyone around me shouted their lungs out made me feel …. well idk how to express it in words but I can any day pay any amount of money just to get the experience that I had in the hall watching the first-day first show of the Spiderman.
You can find a lot of the reviews for the movie online and almost all the reviews that I have watched so far have been positive but I did not find any crowd reaction online that was as wild as the one in my hall. Maybe I am exaggerating a bit, but I don't think so. I watched the End game twice in the same theatre and even that movie's crowd wasn't as wild as the Spiderman one.
Anyway, time for my thoughts on the actual movie. Well, idgaf about the story and purpose. I just went for the fan service that marvel had to do and I enjoyed every bit of it.
Especially Goblin's meme line 😫 and daredevil catching the brick 🧱😈
The story is obviously great and there are a lot of people online giving better in-depth reviews. I have linked some of them above. Maybe watch those if you want to learn more.
For me, it was my best movie-watching experience ever.
Series 📺
Hawkeye S1 | E5
I did not enjoy the episode prior to this. So I wasn't very excited for this episode, but things changed with this episode's ending. They finally introduced kingpin (Wilson Frisk) from the daredevil web series.
Talking of which, I had watched the first 2 seasons of the series back in 2016, but I don't remember the show very well. Also I did not watch the final episode, so I'm planning to rewatch the entire series now that they have officially joined the MCU.
Creators 🤹🏻
ComicVerse | Mohit
Very different from the channels I usually share, but I have had notifications turned on for his videos since May of this year and this blog felt like the perfect time to give him a shoutout.
So I have been watching these videos for a few months now and I must say he is the one who got me not only super excited but also informed about all the possibilities of the movies and the fact that he has a lot of knowledge about comic books makes him a more trustworthy figure 😌
Songs 🎶
Did not listen to anything new this week.
Podcast(s) 🎙
Memes/Edits from the last week 🐒
---
Coming up next week🥅
Christmas in coming 😳 and I don't have any plans for Christmas yet, except maybe going for lunch with some old school friends.
But it's not about what I do on Christmas. It's about what the world does. It's the time of year when a lot of people rest / relax / have fun in the spirit of holiday season and that is a good enough reason for me to be happy about it too.
---
Quote from the week📃
"My definition of wisdom is knowing the long-term consequences of your actions."@naval

— Navalism (@NavalismHQ) December 9, 2021
---
Thanks for reading this week's blog.
I hope you found something of value from it.
To leave a comment signup to disqus OR comment as a guest using any random email.
How to Get notified every time I post here?
Join my community on
(Enter your favourite Email below)
Subscribe to get a new email from me every week, along with the link to that week's blog