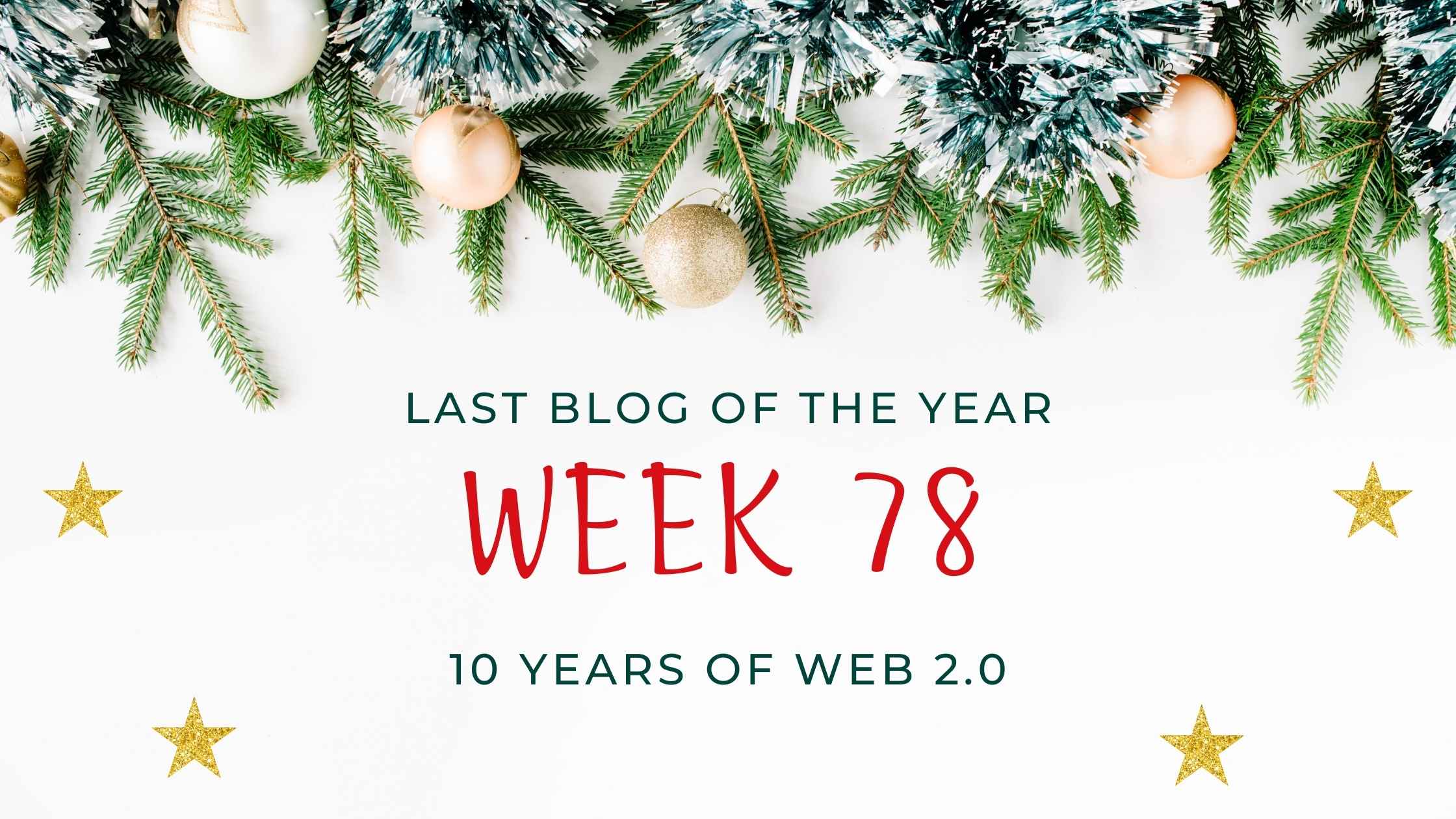 Today is special because 10 years ago, on this day, I made my first digital footprints.
Or(easier to understand version) I created my Facebook profile exactly 10 years ago on this day.
Before this date, I used the internet only for playing online games or copying essays and had never logged in anywhere. So yes, you can say that I have been using web 2.0 for ten years.
Personal Highlights
Had a lot of work this week for some reason and so wasn't able to dedicate time properly to complete all tasks on my to-do list regularly, but I did my best in whatever I could do.
Mindfulness
Journaling
This went as usual and I did not introduce anything new to it and won't be introducing anything for quite some time now. Let it go with the flow regularly
Meditation
The same struggle as last week.
Fitness
Yoga
This disappeared out of nowhere wtf 😟
But on a serious note, I did not find any yoga videos without spiritual BS sprinkled on top of them and so I think I will need to change this to stretching instead.
Morning Run
Did a lot more than it shows 😤 had some GPS issue smh 🤧

Learning
Reading
Read a few blog posts that I had saved in Pocket. I will try to finish all the blogs that I had taken into my kindle via pocket and finish them before the year ends and start with a new book from Jan 1st.
Coding
My favorite part of the week 😳


Freecodecamp is awesome

I might start #100daysofcode very soon 😳🙏

Here is my profile btw https://t.co/E0OK6ivrU9

— TRB (@teeaarbee) December 19, 2021


I have been coding almost daily without fail and it has become my new habit. So far, it has been a breeze learning javascript because I am quite familiar with the programming syntax used because it's similar to C++, which happens to be something which was forced down my throat in class 11 and 12.
Optimization and Organization
Did not get a lot of time to organize or optimize anything this week but I had a few thoughts around it and will probably implement them from next month.
Job Update
Responsibility slowly increasing 🥶😰
Did a lot more work this week compared to the last few weeks but ig that is something that was going to happen, so yeah, better get used to it.
Business Updates
None, all my time went into the job or other smaller freelance gigs.
But, in other news
---
Thoughts from the past week
Wait for the yearly review 😤
Opinions
A person with higher knowledge should have greater responsibility.
Social Media updates
Wasn't very active on SM this week, other than reposting some memes on insta story.
My Favourites from the Week ⭐
Blogs/Articles 📑
VIDEOS 📼
Movies 🎥
The Man Who Invented Christmas 2017
I watched this last night (on the day of Christmas) and quite liked it, especially the creative struggles of Charles Dickens was somewhat relatable probably because he was somewhat rebellious in nature too 😈 The movie kinda felt sloppy at places and it is something which not a lot of people will enjoy, but for me, the story was good enough.
Series 📺
Hawkeye
so this week they released the final episode of the series aaaaaand …
I did not like it. 🤐
Probably because I had a lot of expectations from the finale episode and I had anticipated how a lot of other characters would show up but they didn't :(
Anyway, the series wasn't bad at all. It's just that a few episodes were average. Still, overall I think it's a great Christmas watch with a beautiful happy ending. No strings left loose (no cliffhanger or promise of future episodes) so yeah, goodbye Clint Barton, I guess.
Tech Tip 🧙‍♂️
Not a tip but something I wanna give a try. From next week onwards, I will switch to Brave browser instead of Google chrome. Just for the sake of experimentation and see how it goes.
Songs 🎶
Podcast(s) 🎙
How Mr Beast Got 100M Views in Less Than 4 Days, The $25M Chrome Extension, QVC for Mobile, and More - YouTube

Dr. David Buss: How Humans Select & Keep Romantic Partners in Short & Long Term - Huberman Lab

This last one on human romantic partner choices is one of my favorite episodes of the Huberman Lab podcasts,

loved the discussion on cheating and realized that most men's perceptions on why women cheat are based on movies, shows and stories which have been written by other men💀

And the guys who wrote that probably wrote from their own perception and so evolutionary it makes little sense and even I was wrong about it, and have now realized that the reasons are very different from guys cheating,

however that doesn't make them good 🤬 hate u for cheating on 😔 XDDD actually it's hard to hate someone for it after you listen to this episode, given you already know about basic evolutionary psychology.

Maybe I will write about it someday in some other blog post for now all I can say is this episode is a must-listen for both guys and girls.
Memes/Edits from the last week 🐒
---
Coming up next week🥅
It's the last week of the year, so I am a bit worried because I have to write a review that I had skipped last year, but this year I want to give a lot of time to reviewing and writing about my year. But then, I do have a lot of external work which needs to be done. So I am a bit confused as to how I will manage to do so much in just a week. But worrying ain't gonna help it. So I am better off doing as much as I can and not complaining.
Also, I just realized that this is the last blog of the year and just this realization made me want to be a bit more serious(more attentive) in writing the last part of the blog.
I am not sure if I will be able to publish the 2021 review next week but I will surely do that the week after, so in case if I don't publish that the following week, this is my 2021's last blog 😳🥺
I just wanted to thank you if you are reading this part of the blog because chances are if you are reading this then you probably have read my other blogs too this year. I feel very fortunate to have readers like you, even though it is a temporary thing and you might not continue reading my blogs in the next year, thanks to the age of information overload 😩 but if you do continue to read, know that I am truly grateful for your attention 😌🙏.
---
Quote from the week📃
"Life rarely changes in a positive way without an increase in responsibility.
That can mean taking ownership of your health or committing to a relationship or starting a business.
Whatever it is, if you want the trajectory to change, the amount of responsibility usually has to change." - James clear
---
Thanks for reading this week's blog.
I hope you found something of value from it.
To leave a comment signup to disqus OR comment as a guest using any random email.
How to Get notified every time I post here?
Join my community on
(Enter your favourite Email below)
Subscribe to get a new email from me every week, along with the link to that week's blog