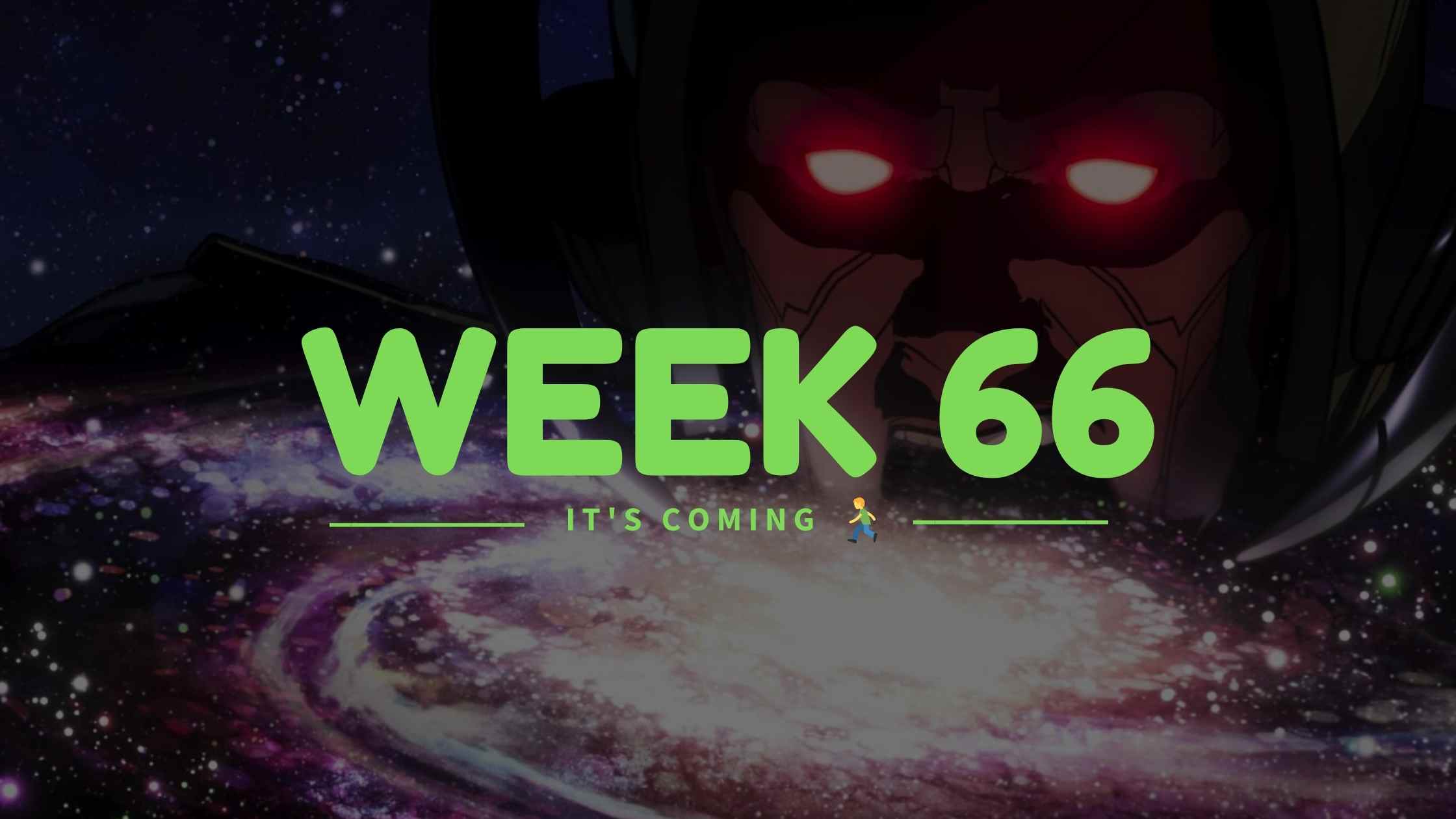 This week was pretty meh, idk I did very less this week but still somehow feel content XD.
Personal Highlights
The Old Personal Highlights format will be coming back very soon. Not sure if it will contain as many things as before, but yes it sure will be consistent.
Worked on a gaming video freelance project this week and absolutely hated it, idk what it is about editing that I don't enjoy anymore :(

I had a few ideas this week, some originating from pain points, some from sheer desire to grow but all revolving around one big Idea.

I finished reading The Unfair Advantage

The Unfair Advantage: How You Already Have What It Takes to Succeed by Ash Ali

My rating: 4 of 5 stars


Great book! Insightful and practical.

PS: Love the humble beginnings, would love to follow the same path as theirs but then again I have different sets of unfair advantages compared to them and so I cant do what they did 😩

In terms of work, I worked on a Shopify website for a friend (mentioned last week) and quickly came to the realization that my skills, when it comes to customizing Shopify themes are limited and I might not be able to finish the project like how he wants it. But nevertheless, I kept trying and invested a lot of my time into it, but the output was still not good enough.

Then I tried delegating it, only to realize that it is not a known skill among the people whom I know.

So, I tried getting people from shopify's job board and fiverr, I did get a lot of responses on fiverr, people claiming they will easily be able to do the job but all of them seemed sketchy for some reason.

And that is when I tried contacting Rohit and came to know that he has worked using the language before and he might be able to help and I ended up giving the work to him.

Now why did I tell this story?

The reason I am sharing this story is for you to understand that
we value trust over expertise when it comes to getting a thing done, and so when trying to sell : try selling trust instead of expertise , maybe it will give you a better result.
Business Updates
Finally finished the new page for our podcasting service called Octacast.
PS: It's a podcasting 'service', not a podcast.

There are still a few small things to tweak. Once I do those I will share the link on my Twitter.
---
Thoughts from the past week
No podcast this week as I already wrote about it above and I am low on repeating index, please I am not Ankur warikoo.
Opinions
Making artists design shit for corporate is like asking bodybuilders to lay bricks in construction site.

— TRB (@teeaarbee) September 29, 2021
Social Media updates
To some, it can seem like the most stupid thing ever, and to some, it is the only thing that they want at that moment.

— TRB (@teeaarbee) October 1, 2021
Wrote a small thread. Idk if it makes sense.
My Favourites from the Week
Twitter Threads 🧵
If you use it right, Google is the most powerful tool in the world.

But the truth is most people suck at it.

Here are 8 Googling tips that you probably don't know👇

— Chris Hladczuk (@chrishlad) August 28, 2021
Book Highlights📚
From The Unfair Advantage by Ash Hasan & Ali Kubba
VIDEOS 📼
Movies 🎥
Did not watch any movie.
Series 📺
Kinda crazy episode ngl, sure it had a bit of lazy writing but still overall the episode was a lot better than the last few episodes.
Creators 🤹🏻
People are not impressing me nowadays 🤷‍♂️
App(s) 📱
This extension is for people who use a lot of extensions in chrome.
Keeping all the extensions turned on all the time can not only drain a lot of system resources but also make sites load slower and that is why I like to keep the less used extensions turned off and only enable them when I need them and this extension allows me to do it quickly.
Tech Tip 🧙‍♂️
Follow more devs on Twitter 😤
Songs 🎶
Podcast(s) 🎙
Memes/Edits from the last week 🐒
---
Result from Last week's Poll🧐
Poll of the week❎
No option-based poll this week but I did ask a question in this week's email.
Check your inbox, if you are subscribed 💌
Goal(s) for the next week 🥅
It's October and I remember last year in October I finally started going out for morning runs and so I will do the same this year, after a good 5 months long break. I will finally start waking up early and start with going out for morning walks, which I will soon convert to morning runs 😤
🤠 Wish me luck 🏃‍♂️
---
Quote from the week📃
Curiosity is the antidote to anxiety

— Siddharth Warrier (@thesidwarrier) October 2, 2021
---
Thanks for reading this week's blog.
I hope you found something of value from it.
To leave a comment signup to disqus OR comment as a guest using any random email.
How to Get notified every time I post here?
Join my community on
(Enter your favourite Email below)
Subscribe to get a new email from me every week, along with the link to that week's blog