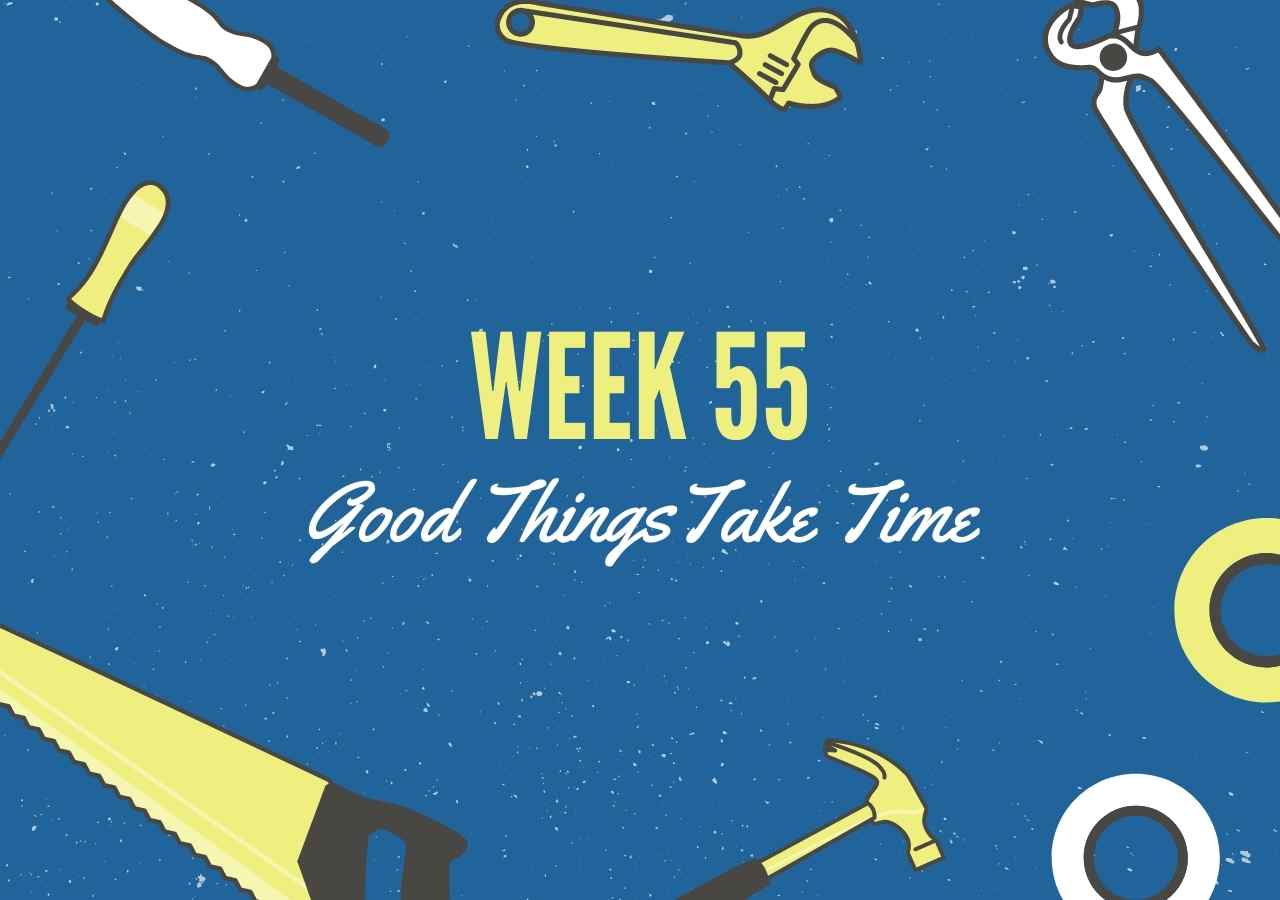 Aight so, I am once again writing here on time.
Business Updates
The website for the business is still not set up because Good things take time. 😌
And so does inefficient things XDDD💀😭
I am still in the process of figuring out how to assign and get tasks completed by others.
None of this will be an issue once we start making money because then they will have a motivating factor 🤲.
But for the time being, stories and hopes are all we got.
Anyway coming back to the topic of website completion, so this week I was a bit busy with a small side project and so wasn't able to invest a
lot of my time, but this will change from next week and I hope we are gonna be all set up by the following week not just in terms of our website but also in terms of the gigs and services that we will be providing.
I have also been looking at a lot of freelance profiles on Fiverr, and some of them make me sad and some make me envious, and others hopeful.
It's a weird mix of emotions but fortunately, it is not something that I think of actively because for now, I feel like I am lot of actionable steps away from thinking and optimizing.
Personal Highlights
Just like last week, I don't have anything to share from my personal life. I have also ditched the old format of sharing stats temporarily because
I stay so busy with work that I don't get time to do most of the things XD.
I did work out three times this week but other than that did nothing in terms of keeping up with habits.
My new habit/Pastime is opening the company's notion page and writing business plans in it. 🤭
In fact, I spent a lot of time this week on the company's notion page adding a lot of things and tasks that we need to do in order for things to go off ground. I wonder how I would have done all these if there wasn't a thing like notion 🤔
---
Thoughts from the past week
So I am writing this on a Saturday night, and I recorded my podcast last night but by the time I recorded it was too late and so it didn't turn out great.
Not only that, I ended up recording for 25 mins straight and I clearly don't have the energy to go through it and cut it short to 5 mins. It will take a lot of my time and also I did not speak anything super valuable.
Most of it was also kinda comedic because I recorded it after watching Bo Burnham: Inside 💀 Jyada creative ho gya tha, aaaaaah and now
Idk what to do maybe I will record another short episode tonight and hope that it turns out decent.
I will attach the podcast below once I am done if you want to be notified for upcoming new episodes, then you can follow me on Spotify or Google
Here is the podcast from this week.
Listen on all audio streaming platforms from here
Opinions
Unpopular opinion:
Explaining a joke only makes it funnier

— TRB (@teeaarbee) July 17, 2021
Social Media updates
Uh, idk did not post anything significant. Also, I broke my daily tweet posting streak 😐 So yeah, no time for social media this week.
My Favourites from the Week
Blogs/Articles 📑
On the Myth of Big Ideas By Carl Newport
Book Highlights📚
VIDEOS 📼
Movies 🎥
13 Hours: The Secret Soldiers of Benghazi

It was kkish. I watched it for John Krasinski and his role in the movie was sort of side character one.
Superman: Red Son


Cyka blyat ☭
I liked thr characters a lot but not the plot. Overall I would say 6/10.
Bo Burnham: Inside

Damn, this was good. It isn't a movie but a comedy special and it seems a bit depressing and not relatable at moments but then again he is famous so I guess its fine 🤧
My fav were Jeffery Bezos. Unpaid intern, Reaction video and sexting wala was nice too 😈XD
White Woman Instagram and welcome to internet are def. Classics for the future generation no cap 😌
Series 📺
Rick and Morty S5E4
My fav ep so far this season also happens to be really weird and fucked up so watch it along I would recommend 🥶

Loki S1E6 [Finale Episode]

Now Coming to my fav part of the week 😌😌😌 Ahhhh The final episode of Loki was just so frickin good
Absolutely loved the ending and I am so glad they did not disappoint or made the whole thing seem meaningless.
In a way they did, I guess, but in a way that I am totally fine with.
Also a really big thing for TV/Web series Marvel officially enters the multiverse with the final episode and if that doesn't make you go 🤯
Then it simply means that you are not very much invested in it for your own personal reason and it is none of my business to comment on that so I will just quietly move on…
Creators 🤹🏻
Satendra's Newsletter

I forgot to give a shoutout last week. I don't think I should call it a shoutout because only a few read my blogs so it is very unlikely that he is going to see a huge subscriber growth, but my friend who also happens to be the official proofreader of these blogs🤓 Started his own newsletter and they certainly have more content than my email newsletters so if you want, you can subscribe to his newsletters 😌
App(s) 📱
Last week's implementation did work and I spent a lot less time on social media this week!
Now it could have been because I was more busy with other work but who cares trix ko legitimacy deke validate kr dunga pata v nhi chalega 😈 [Self help gurus be like 🤭]
Songs 🎶
Podcast(s) 🎙
Huberman everywhere Huberman in the Air 🙌





Between the two of the above, the Tim Ferriss wala is my fav just because I got to know about Huberman's early life and his journey in the world of neuroscience 🧠😌
As usual, another Woices episode where he repeats himself 😌👂
Not rl8le will prolly have to do the mistakes myself 😈
Memes/Edits from the last week 🐒
---
Goal(s) for the next week 🥅
Launch the company's website and announce about it on Social Media

Learn how to get started with cold messaging people on the internet ⛹️‍♂️

Oh and get back to working out regularly 🏋️‍♂️
---
Btw 🤚 Just because 👁I👁 use a lot🧺 of emojis 😝 Don't😠 mistake⚠ me🙄 for a Normie💢
Today is world emoji day[17th july] anyway 😌 So I guess it's fine 🤸‍♂️
---
Quote(s) from the week📃
Use the body to control the mind. - Andrew Hunter
On Tim Ferriss EP521
Link to the exact section
---
Thanks for reading this week's blog.
I hope you found something of value from it.
To leave a comment, signup or comment as a guest using any random email.
How to Get notified every time I post here?
Join my community on
(Enter your favourite Email below)
Subscribe to get a new email from me every week, along with the link to that week's blog


Receive these emails in your gmail primary tab,
Android and ios: Download this file on your phone and select the email id using which you've subscribed
PC: Just drag and drop it from Promotion to Primary tab.