Didn't expect the birthday special blog to be delayed! But, I guess, a delayed blog is a normal TRB blog 😌🤲
So, last week I turned 23 years old and at this point of time I am not sure if it's a good or a bad thing 🤐
More on me turning 23 later in the blog but first
Guess what's more important than me turning 23?
This blog turning a year old and not just 1 year in time but also in consistency!
I can't believe I have been writing every week for a year now!!!
This was supposed to be the 52nd week as per my calculation but it's 51 not because I missed any particular week but when I started writing the blog I did not have any fixed day in my mind so I used to publish it any day of the week and I think that resulted in me somehow missing out on a week 😰
But anyway, the next week's blog will officially be 1 year anniversary blog because technically I started writing on 24th of June and it isn't 24th yet so 💆‍♂‍
Personal Highlights
Did not give a fuck about productivity this week because it was my birthday week😌
And also, because I was busy with the video.
But I still managed to do quite a few of the things.
READING UPDATE
I read every day and I am about to finish "The secret of Nagas". As I write this just the last chapter of the book is left and it will be finished today or tomorrow itself!
Will share review next week along with my future reading plans!
PS: I completed the book here's my rough useless review
The Secret of the Nagas by Amish Tripathi
My rating: 4 of 5 stars
The start of the book was a bit boring to me, but by the end, it got exciting and dramatic 😌
I loved the ending too 👌
Overall I would rate it 3.5/5 for the sloppy first half of the book.
MEDITATION UPDATE
Meditation is finally back! I meditated for like 5 out of 7 days, I guess, not ideal but better than nothing!
FITNESS UPDATE
WORK UPDATE
Did not get any external work this week and guess what that resulted into 😈
Personal Project Updates
Yes, that's right I finally finished my meme music mashup video after ages😭
Officially the end of my most delayed video!
I wasn't very confident about it and so I decided to finish and upload it on my birthday and was somehow able to pull it off.
And it resulted in me getting all positive comments and birthday wishes instead of gaali galoch 🤭🤭🤭
And I can't explain how good of a decision it was to finish and upload it on my birthday!
I already wrote about it on my Instagram story on my birthday but I will try and rephrase it here
So, I was expecting my birthday to be sad and lonely like last year but the fact that I chose the day to upload my work added new meaning to the day making it 100x more exciting plus making the day quite memorable!
Btw, here's the video!
MUSIC MASHUP VOL 3
---
Thoughts from the past week
On turning 23
Growing up I have always loved the idea of aging and becoming a year older but for the first time in 20 years it's starting to feel a bit weird now 🤧
Why does it feel like I am gonna get bombarded with imaginary responsibilities from tomorrow😣

— TRB (@teeaarbee) June 17, 2021
I want to make this birthday as a new starting point to something about which I will write down below
I wanted to publish a special blog on my birthday something like 23 lessons I have learnt in 23 years, sort of, XD.
But I got busy with the YT video thing and so wasn't able to write something like that, maybe next year I will write something like that 😳
Opinions
If someone is unhappy with where they are in life,
they will find the lifestyle of a happy person very boring!

— TRB (@teeaarbee) June 21, 2021
My Favourites from the Week
Blogs/Articles 📑
Twitter thread 🧵
Happy Birthady @teeaarbee ji ❤️🤝

— Surya Bhatt (@SunRayB) June 18, 2021
Thoda narcisim ho jaye 😌🤲
While I am at it here is a 3D render that Khushal made for me as bday gift 😳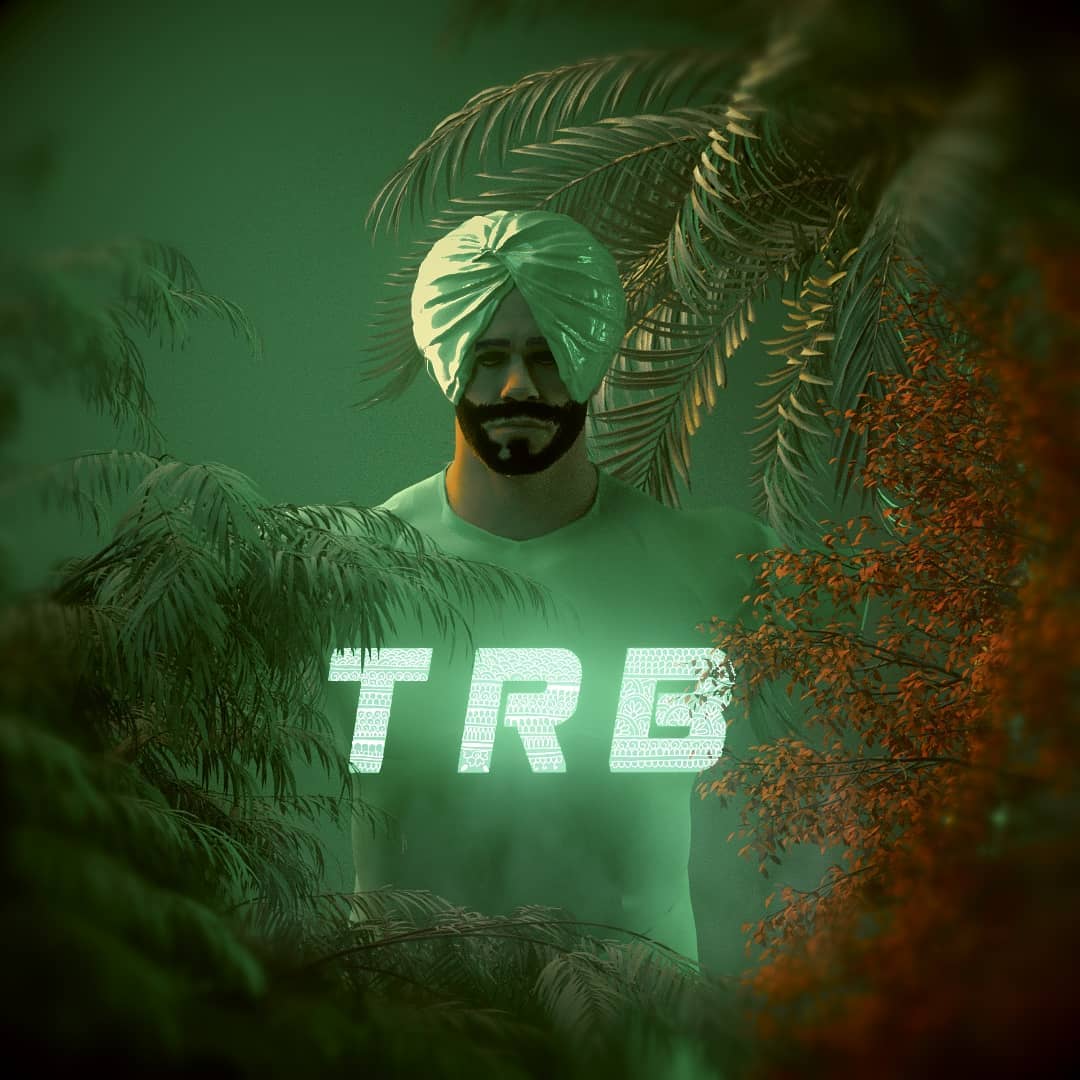 Book Highlights📚
'Justice exists for the good of the universe. To maintain balance. It does not exist to ignite hatred among humans.
That the opposite of love is not hate. Hate is just love gone bad. The actual opposite of love is apathy. When you don't care a damn as to what happens to the other person.'
From Secret of nagas
VIDEOS 📼
Movies 🎥
Edge of tomorrow


It was nice but def not a movie that I can re-watch because movie k beech hi rewatch karwa dea itne baar 😭 XD
Series 📺

Watched ep2 of Loki
What a cliff-hanger at the ending 🤯


Songs 🎶
Songs mentioned in the meme music mashup vol 3 😏
Podcast(s) 🎙
Memes/Edits from the last week 🐒
---
What's coming?
So now that I am done with the mashup, my life feels a bit empty.
It also feels light because now I don't have any pending promises 😌
So, what's next?
Like I was saying last week I am planning to start a business and it won't be any passive type of biz but something in which I have to invest a lot of my time and energy actively and for that I cannot keep thinking about my meme page and stuff!
In short, I need to cut the any-benefit approach and focus solely on a few things at hand only.
More about why I am switching was explained in the last-to-last blog, I guess.
I will write more about it in the upcoming blogs.
For now, it's a good bye for me from memes 🤧
Goal(s) for the next week 🥅
Make a nice portfolio video showcasing my video editing, also known as a reel but now Instagram has killed the word so, I guess, I should stick with portfolio.
---
Quote(s) from the week📃
"A taste of freedom can make you unemployable." - @naval

— Naval Ravikant Bot (@NavalBot) June 14, 2021
---
Btw I got a new microphone from a friend as my birthday gift 🤲
and so, I will be starting a monthly solo podcast real soon 😉
Maybe by the end of this month I will publish the first ep 😳
Thanks for reading this week's blog.
I hope you found something of value from it.
To leave a comment signup or comment as a guest using any random email.
How to Get notified every time I post here?
Join my community on
(Enter your favourite Email below)
Subscribe to get a new email from me every week, along with the link to that week's blog


Receive these emails in your gmail primary tab,
Android and ios: Download this file on your phone and select the email id using which you've subscribed
Download from Google Drive
PC: Just drag and drop it from Promotion to Primary tab.