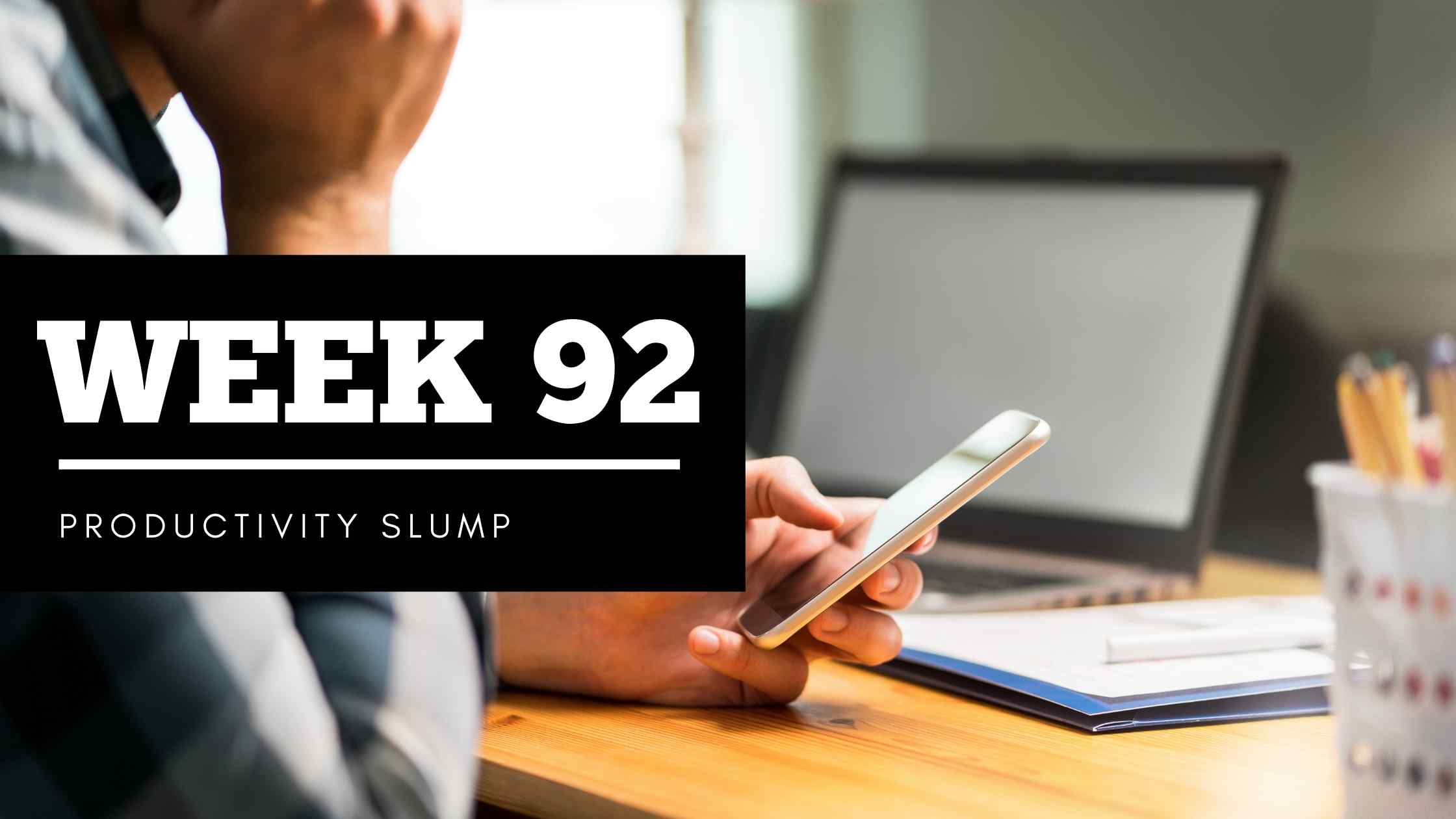 I am gonna start gym from this week ….
It's my first time ever in gyms. I am excited tbh. 🥶
Personal Highlights
This week I suffered from a productivity slump, which led me to delay my last week's blog by 4 days.
Mindfulness
Journaling: I think it's about time that I remove it from my blog because there is nothing new to write about. It has become an unavoidable part of my life now, so I guess this is the last time that you will be seeing this in my blog 🥺 Time to say goodbye 🤧
Fitness
Morning Run
I did not go out much this week for runs but I did work out at home.

From next week onwards, you will see updates of my workout here too.
Learning
Reading: For the first half of the week, I read spark but then I switched to reading
The Psychology of Money
Because I have been spending a lot of money and it has somewhat started to concern me, so I decided to read about money in hopes of fixing my spending habits by understanding it.
Coding: DId not do anything related to coding, but maybe I need to restart my freecodecamp practise phase.
Optimization and Organization
Did as scheduled, nothing fancy.
By the way, I am thinking about introducing two new topics in my weekly blog
As the name suggests, I will be taking a look back at my spending and my food habits. However, these are extremely personal aspects and I think I am better off journaling about them.
Job Update
Co-workers were on leave (Mumbai Meetup) this week, which resulted in all of us having less work.
Business Updates
I closed a call last week with a potential client and even made sample edits for him, too but then didn't hear back from him yet. 😀
Anyway, I am still waiting and if I do hear back from him, it will be our first official US client.
For the coming week, we will try to repeat the process that led us to getting that client and see if the market actually does exist or if it was a one-off thing.
---
Thoughts on my productivity slump
I am not entirely sure what caused it. Maybe it was the stress of taking on multiple projects last week which led to me worrying more than actually doing the work.
Not only that, this week I even procrastinated on a lot of tasks. I felt like I would get distracted if I started and so I did not even bother to start working on things which as you might have guessed led to a lot of time getting wasted.
One more thing which I later noted was that this week I spent more time on social media as compared to last week, the reason being I had disabled the app blocker on my phone this week.
How did I recover from it?
I am not sure if I have fully recovered from it yet. Still, I was lucky enough to take a few days off from work and go to my relative's place last week, but unlucky enough to have a laptop where I continued working on other small projects at a much slower pace, however, those works were not as intense. I was able to get by just giving my bare minimum.
However, I do feel like I need to take a day off entirely because I haven't taken an entire day off for a long time now. Even yesterday (Sunday) I was given work by different people which I had to do😔
I wish I had a secretary to whom I could delegate my work😷🤒
Opinions
Web version of swiggy is so much better than zomato

— TRB (@teeaarbee) April 1, 2022
I ordered food from swiggy and zomato this week [Rare event]
My Favourites from the Week ⭐
Book Highlights📚
Damn, that's a lot of highlights, given I have only read 20 pages so far. 😝
From The Psychology of Money
VIDEOS 📼
Series 📺
Moon Knight S01 2022
Tech Tip 🧙‍♂️
Make the best out of existing apps rather than always looking for newer solutions because, like humans, not all apps can have it all.
Songs 🎶
Podcasts 🎙
Memes/Edits from the last week 🐒
---
How was your week?🧐
Coming up next week🥅
I will be going to the gym and so I think my routine is going to see a change for the better next week. I am not sure if my new routine will be better or worse because I am quite happy with my current routine :(
---
Quote from the week📃
"History never repeats itself; man always does." - Voltaire
---
Thanks for reading this week's blog.
I hope you found something of value from it.
To leave a comment signup to disqus OR comment as a guest using any random email.
How to Get notified every time I post here?
Join my community on
(Enter your favorite Email below)
Subscribe to get a new email from me every week, along with the link to that week's blog