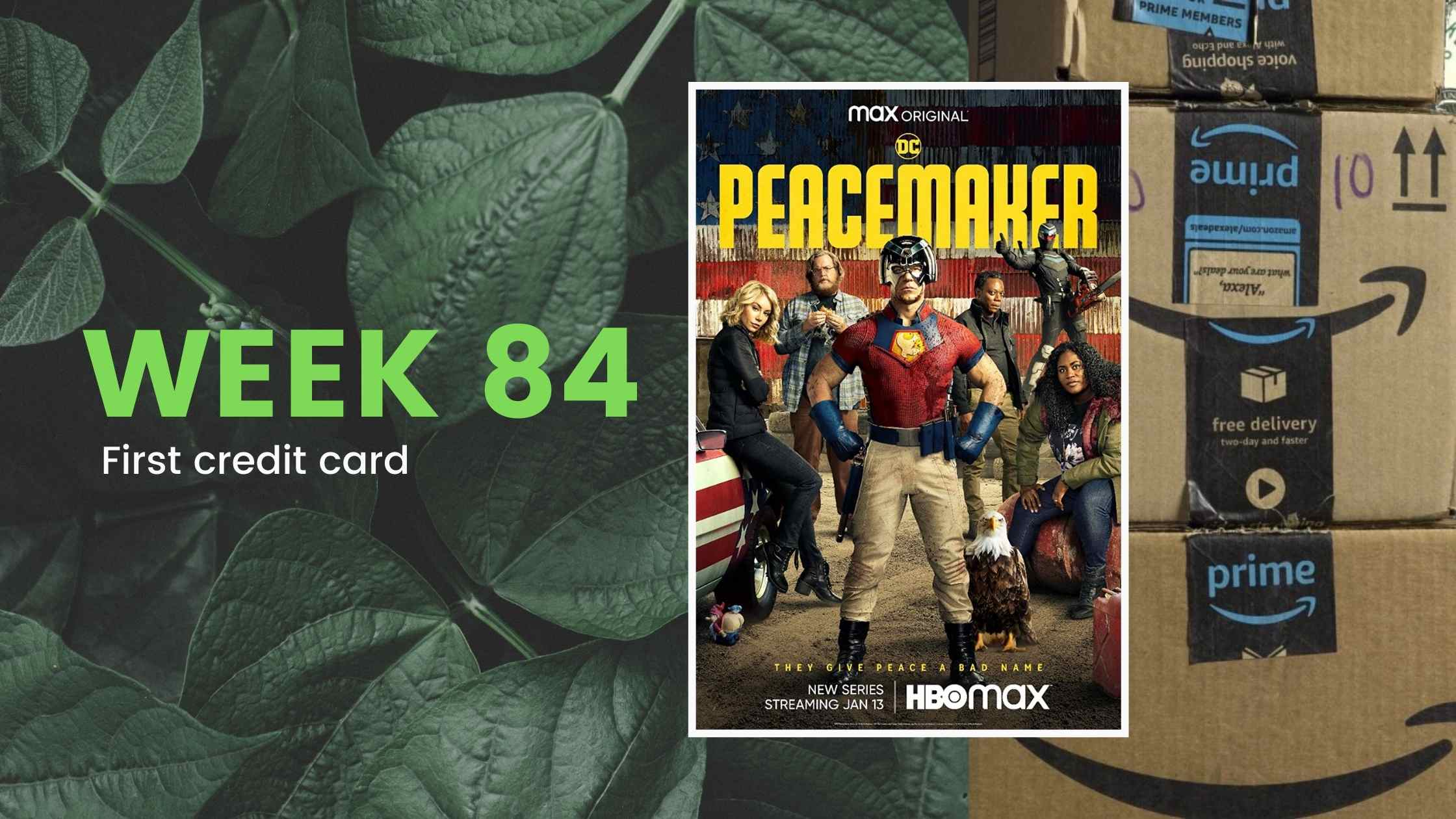 Writing this blog on time (Saturday night), despite having a very work some Saturday, because I will have other work tomorrow plus I hate getting things delayed.
Personal Highlights
And on the topic of delaying, I ended up delaying a lot of the things on my to-do list this week 😩
I wasn't able to hit zero on my to-do list, at all this week, despite having a comparatively free(er) week.
Mindfulness
Journaling: This once again was the only thing that I made sure I did not miss, no matter what. I think this is such a great example of forming a habit nicely, following the rules of atomic habits. I wish I was able to do the same for my other habits too 🤒
Fitness
Morning Run
I broke my not skipping running two days in a row streak this week because it rained for two consecutive days, here 😷, I just hope I don't use it as an excuse in the coming days.

This plus a day more because I did not carry my phone or band while running back home.
Learning
Reading: Been reading small chunks every day but not in any fixed time slot, which is something I gotta optimize in the coming weeks.
Coding: Last week my coding streak broke and this week it resulted in exactly what I was fearing the most, I stopped practicing coding on a regular basis.
My consistency was my only incentive to practice every day on freecodecamp and once it broke … 😔
Optimization and Organization
Did a bit of file organization this week and finally deleted the Netflix projects raw footage which I had on my PC since the last year. I was thinking of buying a new hard disk, but I feel I am better off deleting unwanted files for now.
Job Update
Idk if it's a job update, but I got my first credit card this week, lol.
Adding this to the job section because having a job makes it easier to get a card 🥶
Why do I feel like this might be the beginning of something financially catastrophic?😥
Anyway, lemme know a few unknown perks of a credit card 🤸‍♂️
Business Updates
I think most people just find it easy to blame their job for their lack of time management skills, and I happen to be one of those people.
I have somewhat mastered my emotions (not really xD), now I think it's about time to master my time 😤
Starting next week …. hehe
---
Thoughts from the past week
Having a job is nice but I can also see why people rebel against this comfort.

I made the mistake of rebelling even before trying it out

Don't worry I will rebel against it soon but not right now ....

— TRB (@teeaarbee) February 4, 2022
Opinions
It's ok to rebel against comfort but not against happiness, be careful not to combine them.
Social Media updates
Once again did not post anything on my Insta because I just don't feel like making memes idk why
My Favourites from the Week ⭐
One potential downside of having the feeds disabled is that I don't stumble over blogs and threads.
Book Highlights📚
From Spark
VIDEOS 📼
Movies 🎥
Tried rewatching Eternals.
I realized that not all movies are rewatchable 😷
Series 📺
Peacemaker
Oh my fav fictional character 😭🙏
Cena doesn't even have to try to be my fav, you know, but he still wins my heart every time 🤧
First favourite of 2022.
The show is so frickin good, I can't start to tell.
At first, I thought maybe it's my John Cena bias because I have been his fan since 2011, but then I saw others sharing similar reviews of the show. I am so happy with the broken but bold approach that DCEU is taking, it's nothing like marvel but it's still so good.
The writing and directing of the show are top-notch and it is among one of my fav superhero series of all time. (I have watched quite a lot of them)
App(s) 📱
This week I finally purchased the premium version of computer software(s) for the first time 😳
And it was the coldturkey apps something which I shared in the first weekly blog of the year.
The bundle was available at 25% off and so I thought of getting it as my first international credit card transaction. Also, it's a one-time payment.
Tech Tip 🧙‍♂️
Don't commit to sharing tech tips every week.
Songs 🎶
Podcast(s) 🎙
No podcast, but I'm still listening to The defining decade, and the book is now entering known territory(Brain and social media addiction) but despite that, it is going strong so far and I don't know if I can start following all the advice from the book straight away despite all of them being solid no BS.
Memes/Edits from the last week 🐒
---
Poll of the week❎
Btw last week's poll was epic W
How was your week?🧐
Coming up next week🥅
I just hope I will get more chances of using micromanager and increase my attention span🙏
---
Quote from the week📃
"Most events in life can be categorized in one of two ways: a good time, or a good story." - Long story short book
---
Thanks for reading this week's blog.
I hope you found something of value from it.
To leave a comment signup to disqus OR comment as a guest using any random email.
How to Get notified every time I post here?
Join my community on
(Enter your favourite Email below)
Subscribe to get a new email from me every week, along with the link to that week's blog