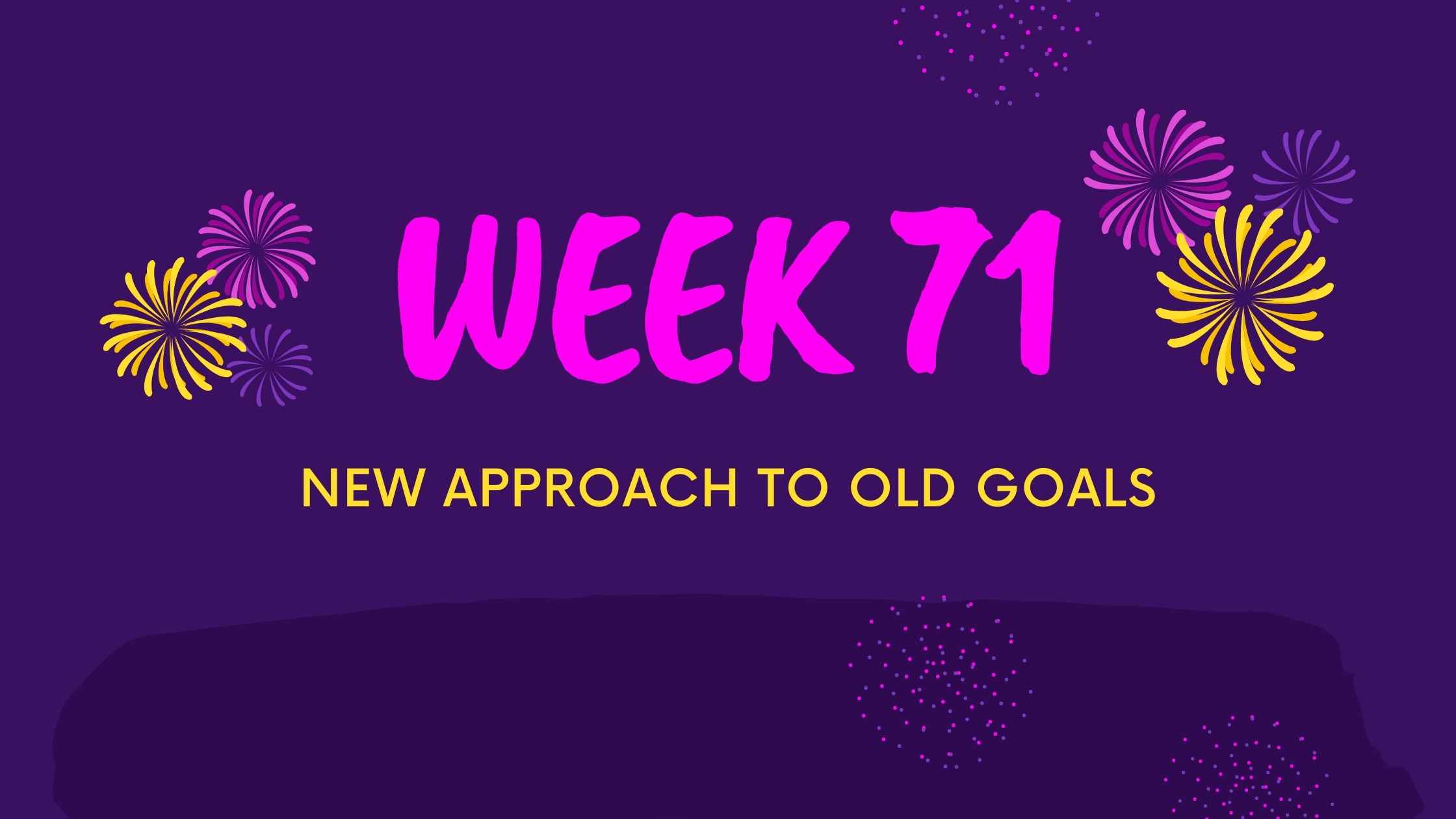 I haven't burst any crackers on Diwali for the last 8 years but it still happens to be my favorite festival.
On top of that, the week was very productive too. For a week that was super productive, it sure is weird that I am publishing this blog three days after it was supposed to be published 🙂
I don't know why I kept delaying the blog but from now on I need to be more serious about finishing the writing part on Saturdays…
Personal Highlights
Which shouldn't be hard given my new habits and routine are all going strong 😇
With this blog, I will be introducing a new format of sharing my personal highlights every week which will be centered around the things that I am trying to improve on
Mindfulness
(This will include Meditation and Writing)
This week was a solid start with writing as I made a new habit of writing every morning after turning on my computer.
For meditation, I am still trying to find a solid habit to attach it to (habit stacking), It's not like I did not do but for the days when I did, it happened out of will and not something I would if I wasn't feeling motivated enough, which I need to optimize.
Learning
(This will include reading books and or learning about some other skills)
Finished 25% of the book Atomic Habits
I have been reading every day but still, I have no idea how people manage to finish a book in a week, I sure am a slow reader 😥
Fitness
(This will include running and workout stats)
I continued going out for morning walks every day at 6, except the days after Diwali because 😷 p-word… sorry don't cancel me 😩🙏
In next week's blog, you will get to know if I continue walking or if I have switched to r-word 😈
Optimization and Organization
(This will include info about my implementations that helped me improve my productivity/ Quality of life)
So, like I mentioned above, I started writing every day in the morning, which has been giving me immense clarity and along with that I have also started organizing files on my PC on a regular basis, yes that's right… Previously my aim to organize files was that I will do it till the folder is clear but now it is something that I will be doing it regularly, it will take away the pain of worrying about it in the future when I create a mess.
I started off with organizing bookmarks this week, and so far I have reached 2018, I had my bookmarks synced from 2013 in chrome 🥶 So yeah.
Once I am done with my bookmarks I will start with arranging files and folders in my PC 🤠 and my aim is to do it for 10-20mins everyday 📅
Business Updates
Sent out over 500+ emails and got 4 replies… 2 of them saying unsubscribe, 1 saying something in french which was an automated message, and finally …. well one person showed interest 😳
I will see if I can close the lead, if not then I will be following what I have been learning from another cold email course 😌
I sure am getting a little better at cold emailing everyday, if not in terms of writing then in terms of my understanding of it.
Coming up…
Next week you will get to know about my Palti(U-turn) from octalancer 😈
---
Thoughts from the past week
Finally recorded a podcast ep after a month, only to realize that I have lost my speaking skills 🤧
Listen to it on all audio streaming platforms from here
Opinions
I find the sound of fire crackers very soothing 💥🎶

— TRB (@teeaarbee) November 4, 2021
Social Media updates
Posted few memes on Insta.
My Favourites from the Week ⭐
Blogs/Articles 📑
28 Bollywood Songs That You Didn't Know Were Copied Or 'Inspired'
Well, not exactly a blog but I found this in my bookmark folder while I was organizing them last week, it happens to be from 2016.
Book Highlights📚
From Atomic Habits
VIDEOS 📼
Movies 🎥
Eternals 2021
Yo I went to the movie theatre for the first time in almost 2 years lmao.
The movie was kinda wack tho. It tried to be very complex and diverse for reasons obv, and sorta failed at it.
Wasn't planning to go for this but still I had to go watch something as a part of friend's bday gift which was on October, I wish we had gone last month then we could have watched Venom.
He is going to Bengaluru for his internship next month so I think this was our last time watching a movie this year ☹
Spiderman No way home dekhne akela jana padhega 🤧
Series 📺
Spoilers for next week's blog:
Started watching a marvel series that came out earlier this year 🤐
App(s) 📱
Finally a solid daily driver app
This is my new favorite app and has sort of helped me in keeping up with the everyday task.
It has natural language processing which makes it easy for it to detect Time and day in the entry text itself.
Also, I managed to roughy-sync it to notion so now the everyday tasks that I do gets listed in notion
The sync is nowhere near perfect though but it works as an archive sort of so I am happy
Tech Tip 🧙‍♂️
Try the apps that I recommend in my blog 😈
Songs 🎶
Podcast🎙
Same as last week 😰
Memes/Edits from the last week 🐒
---
Goal(s) for the next week 🥅
Actually, I don't have any weekly goals only a few daily goals like journaling and stuff. I don't want to convert those to weekly goals for now, let's see if I have something goal worthy next week.
---
Quote from the week📃
Why so many people with a startup idea never ship pic.twitter.com/lBtmsM2xlj

— Ryan Hoover (@rrhoover) November 7, 2021
This one hit hard even though deep down I knew of it XD
And this also happens to be the reason why I am trying to do a lot of things at once.
---
Thanks for reading this week's blog.
I hope you found something of value from it.
To leave a comment signup to disqus OR comment as a guest using any random email.
How to Get notified every time I post here?
Join my community on
(Enter your favourite Email below)
Subscribe to get a new email from me every week, along with the link to that week's blog