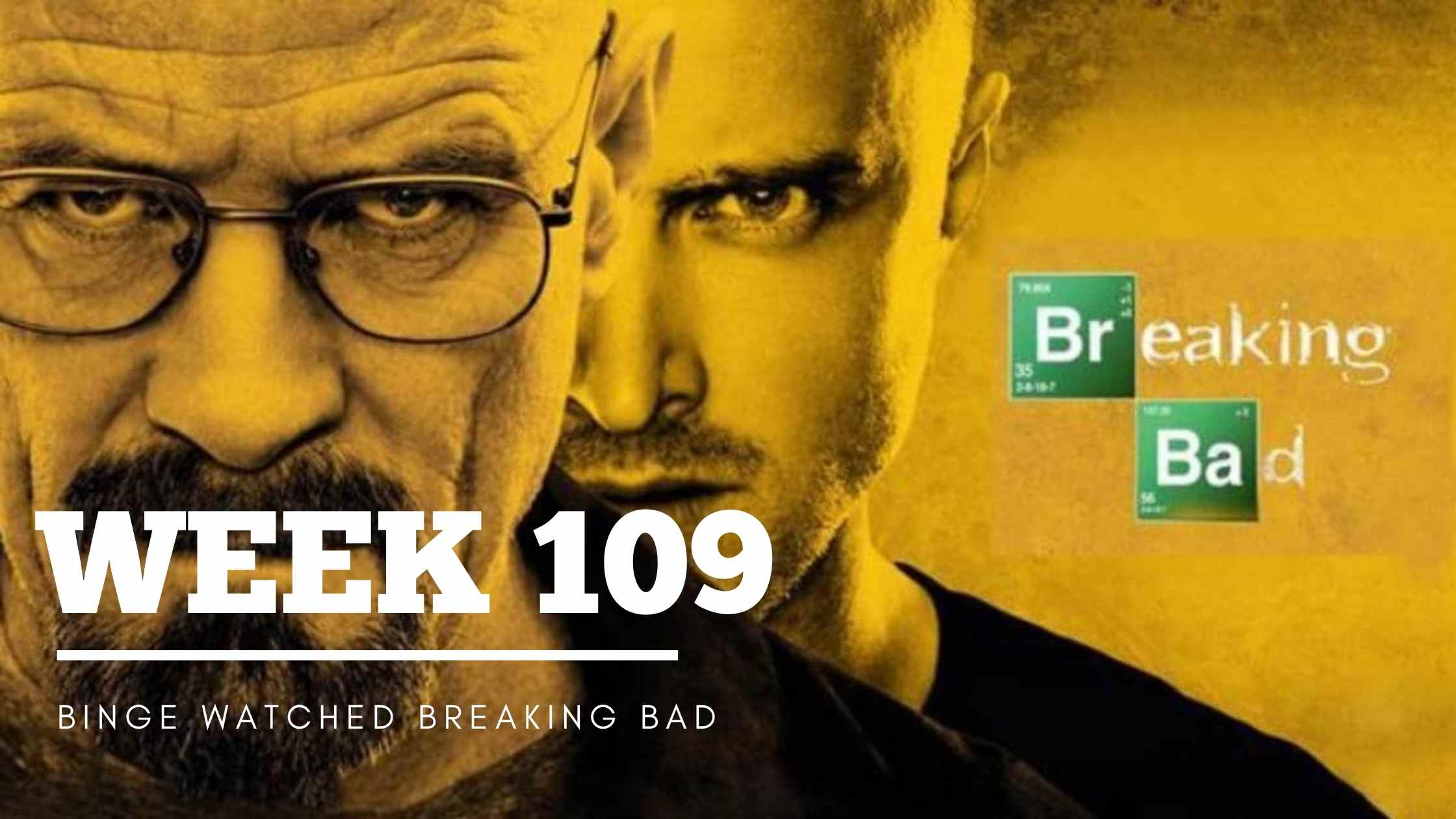 I spent most of my week watching breaking bad.
Personal Highlights
Other than that I don't remember much from the week so I guess I will write a long review of the first 4 seasons. [Havent started season 5 yet]
Fitness
Gym: Another normal week at the gym, some days I felt strong, some days a bit low on energy but regardless I went every day.
Learning
Reading: Finished reading Psychology of Money. I wouldn't say finally because the book was quite short actually and if I did not get busy with reading comics I would have finished it a lot earlier.

The Psychology of Money by Morgan Housel

My rating: 5 of 5 stars



I read the book at the right time, had I read it last year I wouldn't have resonated with a lot of the personal things mentioned in the book but 2022 was the perfect year for me to read this book. I enjoyed reading it a lot, if not learned a lot of things, because most of the things mentioned in the book were already somehow known to me, so this book was more of a reminder to do what I already knew. It is one of those book whose advice I actually followed irl and might stick to it for the foreseeable future.



View all my reviews
Optimization and Organization
Decreased space from the hard drive a bit more by filling up the new HDD.
Job Update
Well the week was a bit extra light but this week seems to be the complete opposite of that 🤐
Business Updates
All clients kept us on pause.
---
Thoughts from the past week🤔
Modern TV Shows and movies are designed very much to keep the audience hooked. All thanks to social media training our brain to be attention deficient.
I don't know if its a good thing or a bad thing I mean life certainly isn't as attention-grabbing as modern movies and TV shows and also making everything content-packed makes it a bit less cinematic but then again if the studios don't do it then they risk getting not enjoyed by modern TikTok / Instagram reel frenzied audience.
This thought came to my head while I was watching breaking bad because the show is a bit slow-paced and made for TV, by slow pace I mean there are times when you feel like you can skip the scene but that is certainly not the case with modern shows like The Boys.
Opinions 🗣️
No opinion this week.
Social Media Updates 🐒
Even though I technically made my come back on social media by logging in back to all the sites, I did not really use it at all, thanks to breaking bad I guess.
My Favourites from the Week ⭐
Twitter Threads 🧵
Ok just realized I have to read 2 long mental model wale ka threads, Alexa remind me to read Twitter threads.
Book Highlights📚
From Psychology of Money
VIDEOS 📼
Purchases 🛒
Bought some gym gear along with my new gym shoes because the old ones were sort of getting damaged.
Series 📺
Breaking Bad S2, 3 & 4
I binge-watched 3 seasons(2nd, 3rd and 4th) this week. Season 3 is my favourite thus far, a lot of story progression happened in the 3rd session and also made me a fan of Gus.
Season 4 was a bit sad for me, not only they ruined the character of gus for me but also made me actually feel the distance growing between Jesse and Walt, the writing was absolutely great.
However, at times I felt like the writing was too tight because people don't repeat themselves in the show which makes sense from a writing point of view but does not correspond to reality where people repeat themselves a lot.
S4 also undid Walt's character but I am sure s5 will redo it and make him even stronger as a character.
Oh, one more thing which I missed last week was that the show takes place in the early 2010s and so they don't have any smartphones and mostly rely on good old voicemail.
PS: made me salty about not having voicemail here in India 😤
App 📱
If you want to give Alexa a try before actually buying it then this one is a great alternative/ substitute.
Songs 🎶
Memes/Edits from the last week 🐒
---
How was your week?🧐
Coming up next week🥅
Just wanna finish breaking bad but not sure if I will be able to do that this week.
---
Quote from the week📃
---
Thanks for reading this week's blog.
I hope you found something of value from it.
To leave a comment join my telegram channel and reply to this week's thread.
How to Get notified every time I post here?
Join my community on
(Enter your favorite Email below)
Subscribe to get a new email from me every week, along with the link to that week's blog