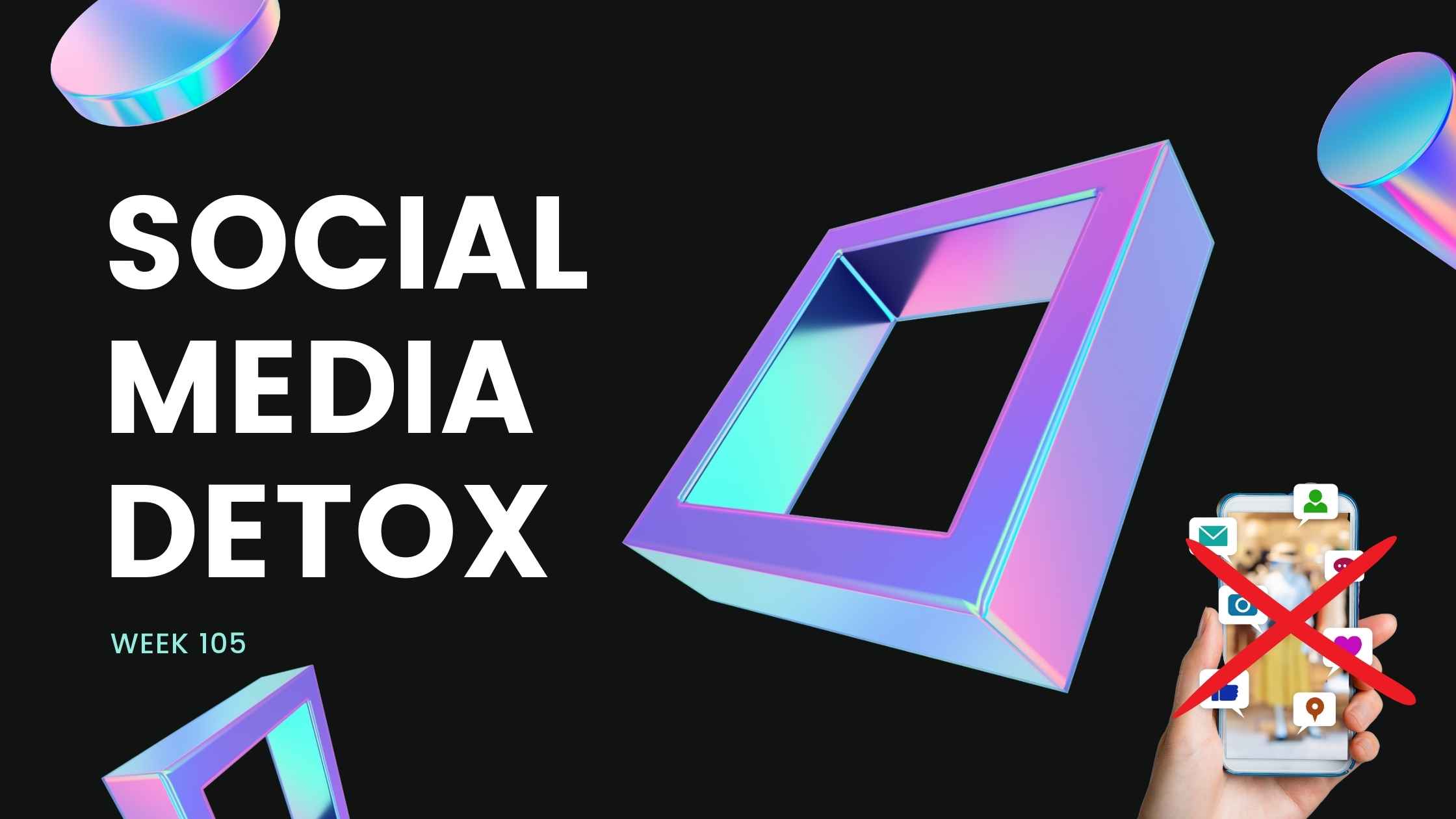 It was my social media detox week and loved it so much that I am continuing my detox even this week and might extend it till next week. IDK can't say for sure.
But having a social media detox doesn't stop the blogs from getting delayed 😫
Personal Highlights
Another reason why I am not getting back on social media is because
I haven't yet decided anything about what I want to be doing [ref. to last week's blog]
Journaling
I started writing in a physical copy as well along with my morning notion journal.
The reason why I started writing in a physical notebook despite having a journal on my PC is that I kinda got bored of just typing.
I write in my notebook in the evening, usually after coming back from the gym and so far it's been great.
Fitness
Morning Run: In case you haven't noticed I stopped sharing my running updates 3 blogs ago because of the season, and more than the season because of the mud and water in front of my home, which makes it impossible for me to get out in shoes out of the house.
Gym: However it hasn't stopped me from going to the gym because I carry my gym shoes in my gym bag
Learning
Reading: Same as last week
Optimization and Organization
I deleted all media from my phone [Took backup in PC/ Google Photos]
Including Whatsapp Media which surprisingly was eating up 30gigs of storage.
Even after deleting everything, it's eating 11gigs of data which I assume is the data of old backups, feel free to DM me suggestions on how to clear that out too.
All in all, I ended up removing 40-50 GB of data from my phone, which I guess is a W because having excessive files slows down any phone.
Job Update
Very light-weight week 🏋️‍♂️
Did not get a lot of work + Got the salary a day before 😎
Inserts Hrithik Roshan Paisa Music Video
Business Updates
Next week will update 📿🙏
---
Thoughts on distraction🤔
Over the course of last week I have realized that it is quite possible to get rid of social media and "the news feed", you know the one with an infinite scroll that you are very used to, yes that one.
But there seems to be no escape from distractions, one way or another there is always something which can rob us of our time.
Optimizing against distractions feels like an endless loop one where I keep optimizing and my monkey brain finds a source of distraction and not only gets distracted but at times crafts a backup distraction for my future self, but maybe that's just me I don't know if your monkey brain is as aware as mine.
But either way, I don't feel like giving in to distractions just because I wasted a bit of my time despite the detox this week.
I did end up decreasing my screentime [somewhat]
Opinions 🗣️
It's good to take a break from not listening to other people's opinions.
Social Media Updates 🐒
TRB Missing 😁
My Favourites from the Week ⭐
Blogs/Articles 📑
How to have less stuff | Psyche Guides
Twitter Threads 🧵
The best part about social media detox is I don't have to share any basic Twitter threads.
VIDEOS 📼
Purchases 🛒
I ordered a smart bulb but it did not arrive.
Movies 🎥
Re-watched
Thor: Ragnarok
Wolverine 2013
Both of them are like the comfort movie that I watch every 2-3 years and just enjoy watching.
I think I have reviewed them previously. Even if I haven't I don't feel like reviewing my comfort movies they are just nice and a younger version of me enjoyed them.
Series 📺
Boys S3E7
The second last episode of the series 😢
Nothing can top episode 6 but even then this episode wasn't bad at all. Quite enjoyable and emotional actually, but the plot twist at the very end was predictable.
Tech Tip 🧙‍♂️
When you're doing a detox and want to open a social media link, just use a downloader to download it and then watch.
Songs 🎶
Podcast 🎙
Surveillance, Security, and Violence w/ Rahul Bhatt | Dostcast 116 - YouTube
Thank You Anosher for sharing this with me, not something I would have clicked on and watched but since he shared a particular timestamp of the video, I watched it and got hooked and decided to listen to the entire conversation.
Memes/Edits from the last week 🐒
Social Media Detox so no memes.
---
Poll of the week❎
How was your week?🧐
Coming up next week🥅
Excited for next week because it's the first time ever that I am extending a social media detox to 2 weeks instead of my usual one.
And even though I don't miss social media I am still worried if I will get the urge to check it or something. I don't know I am just happy that I get to continue a week more without social media.
---
Quote from the week📃
It's ok to not stumble across quotes, most of them are stupid anyway - TRB
---
Thanks for reading this week's blog.
I hope you found something of value from it.
To leave a comment join my telegram channel and reply to this week's thread.
How to Get notified every time I post here?
Join my community on
(Enter your favorite Email below)
Subscribe to get a new email from me every week, along with the link to that week's blog