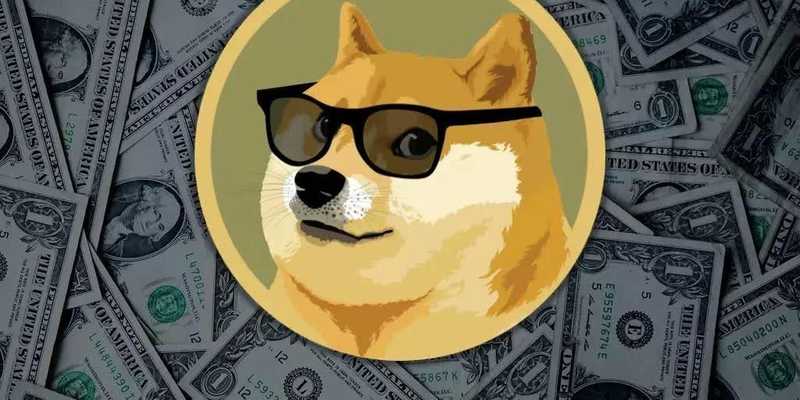 What a nice date for the month to end on!
Unfortunately, I wont be able to write a nice blog as I am in but of a hurry and its already v late.
Personal Highlights
Had comparatively less work this week @ work but regardless I kept myself busy with other side projects and stuff.
WRITING UPDATE
Wasn't as smooth as last week idk why, I might have skipped a day or two not v sure
READING UPDATE
As aimed for[suggest better word pls] XD I finished Animal Farm.
Despite not reading a lot at the start of the week I was able to finish the book by the end of the week as it got very interesting and my interest in reading came back.
MEDITATION UPDATE
Slacked behind, idk why lately I haven't been able to fully focus/emerse myself during meditation.
I need to slightly increase my duration I think.
FITNESS UPDATE
Did not run a lot but I am quite sure I did run 15km in total, the app kinda glitched on the 3rd day because my phone was low on charge.
I def. need to improve my consistency of running.
MUSIC UPDATE
Ah yes I think I have played all the songs from the known chords in the app, now from tomorrow on I ll have to move on back with playing keys and say goodbye to chords for the time being.
Btw here's me trying to bring Mj back to life 👻
SLEEP UPDATE
Not very stable like last week, but still tried my best to fix it on days when it was possible.
Also found out that reading book before bed somehow leads to better sleep.
Which is a great news for me as I getting my first ever kindle tomorrow 🤩
I would have postponed this blog if it wasn't for the kindle and the fact that today is the last day of the month.
Thoughts from the past week
I cant seem to remember! Don't have time now, go through my twitter instead.
Opinions
Kids should not be taught coding at a very young age.
##Social Media updates
So I bought dogecoins getting all excited and I like other rwords expected it to rise to 1$ ahahahah

But obviously it didn't and so I lost a bit of my money.
https://www.instagram.com/p/CKqZvXHFeoj/
At the time of writing this I have sold all my dogecoins and free bitcoins that I got in the app from referring it to sunraybee, Anshuman Sharma, Aditi and a few other meme community peeps.
I wouldn't have sold them but I want to buy ebooks with that money, and I am sure investing on books atm is a far wiser choice 😁
wah kitna hosiyaar hain yeh TRB yakeen nhi hota isne dusro ko influence kar k unke paise duba dea kisi internet wale kutte k coins k piche xddd
I had invested 500rs in dogecoins lost 50+% of it but had gained 180rs from bitcoins
So I combined all of that and withdrew my money and got back 383rs which makes my total loss to somewhere around 120rs which is tbh not that big of a deal.
I could have sent superchat to priyal and ocus with that money tho 🤔
Oh btw I kept getting dms asking me the name of the app, its an app called Coinswitch
Signup on CoinSwitch Kuber using my referral and first 3 users will get Rs. 50 worth FREE BTC. Link expires in 24 hours https://coinswitch.co/in/refer?tag=YHYx
Use my referral maybe, if 3 people sign up using this then I ll be able to make my lost money back 😋 XD
How I made my blogs better
I did not do anything for the blogs this week ☹ Maybe next week I ll do some cool black magic.
My Favourites from the Week
Blog/Articles 📑
5 Metaskills That Will Make You Superhuman
VIDEOS 📺
https://youtu.be/qSpuilb8vJQ?list=LL
https://youtu.be/KTABK8Il4Ko?list=LL
https://youtu.be/cs7TCNDQy1E?list=LL
https://youtu.be/H3oiThw2RxE?list=LL
https://youtu.be/xGEaMBus50U?list=LL
https://youtu.be/P-lzaY_h3yo?list=LL
https://youtu.be/cpw4Cg3Gpx8?list=LL
https://youtu.be/J1jlol6Vev4?list=LL
Apps 📱
CoinSwitch Kuber using my referral and first 3 users will get Rs. 50 worth FREE BTC. Link expires in 24 hours https://coinswitch.co/in/refer?tag=YHYx
Not sponsored ofc but yes it's an affiliate link


Songs 🎶
Podcast 🎙
https://youtu.be/D2aQTHZPhMo?list=LL
Quotes from the week📃
"If you let your learning lead to knowledge, you become a fool. If you let your learning lead to action, you become wealthy."—Jim Rohn
Came across this quote while listening to Tools of Titans
Top Memes/Edits from the last week 🐒
Its already v late no time to add memes now 🥶
Will update it here later on
---
Goal(s) for the next week 🥅
Biggest goal of the next week/ Month is what was supposed to my NewYear res. Kinda thingy
And its Working out
So I'll start small with just 10 pushups everyday that's it.
And also since I will be getting my kindle tomorrow so I am planning to read 30mins before sleep every night 🌃
And thirdly start working on the pending meme music mashup 😌🤲
---
Ok that's about it for this week's short blog. See you next week with a slightly longer blog.
Thanks for reading this week's blog, hope you found something of value from it.
If you are a weekly reader and if you read from the same browser/Device then signup to Disqus below and you will be able to comment on any of my blogs whenever you want. Also ping me on discord and use the code "BR" to get #blog-reader role in my server XD
Subscribe to get these blogs delivered to your email inbox