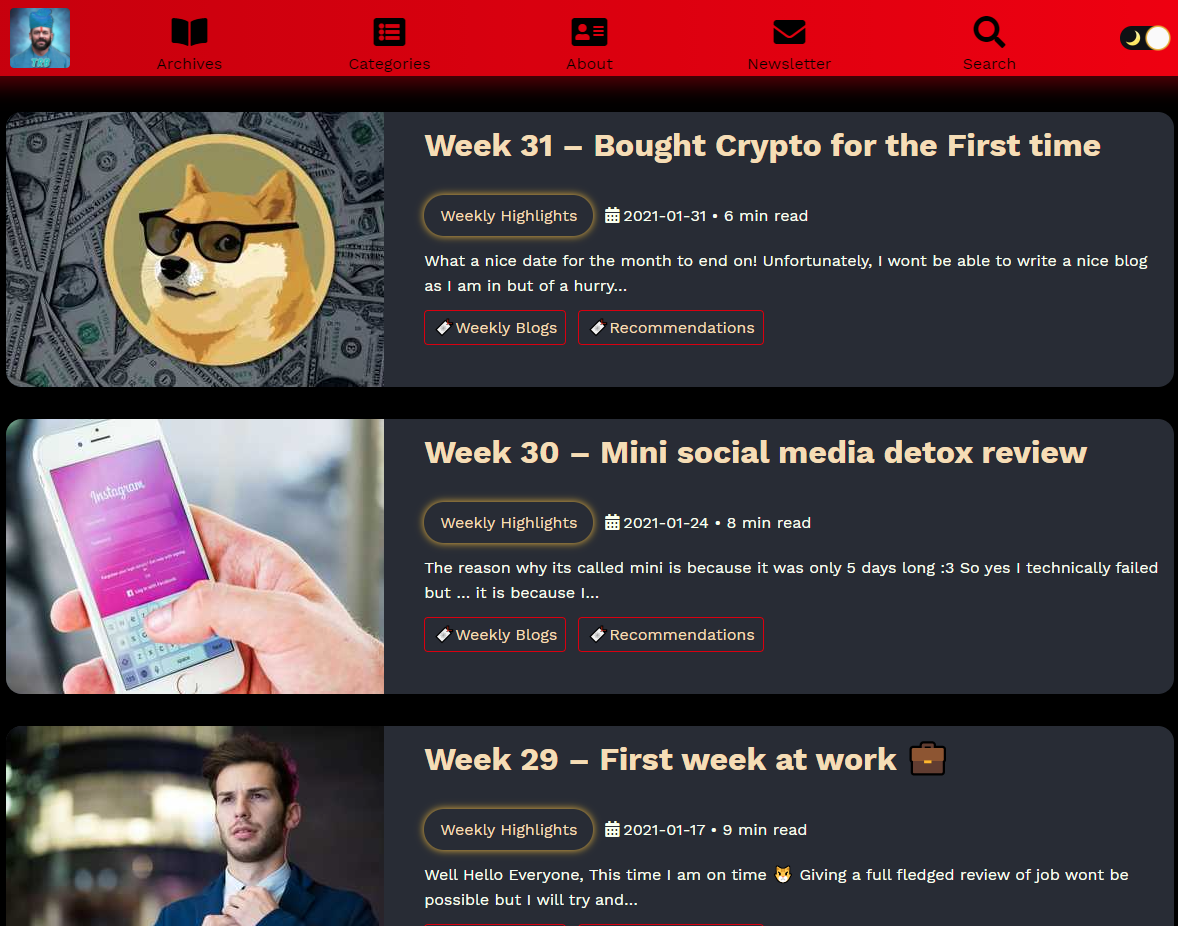 Wait! What? The website looked different before?
---
This is sort of an update / gratitude blog about how Blogging Is Helping Me 😳
---
Hello Everyone This is a test blog. Anything that you see below this blog, has been taken from my old site https://teeaarbee.blogspot.com/ Also, I am building my email delivery list, so if you don't wanna miss out on my blogs, enter your email ID below.
---