This week wasn't much of a documentable week.
It was more of a work week, where I did small work for others, as of now this is how I train myself for world domination :P
Personal Highlights
I was troubled with my PC and spent a lot of time trying to fix an issue.
An issue which occurred after I installed windows on my A: drive.

So long story short few popular plugin makers like Red Giant and borrisFx don't work when you install your OS/software[s] in a drive other than C:, because they install some stuff to drive C and don't give any other option to choose.
So the only fix that I can see now is re-installing windows and so I will do after I receive my pen drive which I'll get by 1st of July. I will update you guys on the next blog about how it went.
[also if you feel like asking how I installed it in the first place without having a pendrive? well I ran the setup directly from my old ssd and chose the new ssd as the install path and that might have made the new system drive to be A:]

who happens to be one of my favourite authors, I am currently on page 50. I read like 10 pages every day I know it's very less and the book will take me well over a month if I continue at this pace, but the thing is I had lost my fire of reading and so now I am slowly trying to rekindle and I think the the only way to be consistent is to start small even If its something that we were good at.
Mental thoughts from the past week
I also recorded a podcast with Sike, where paneer and I were guests and he asked us few questions and even though I answered most of the questions easily, some of the questions ended up sticking in my head and made me think a lot.
So the only thing that I did more than work this week was thinking, I spent quite some time thinking about a lot of different things and it's a shame that I didn't document most of it either because I was busy with some other work or I felt like I would write about it later, only to end up forgetting about it.

I think I need to develop better ways of taking quick notes, so I can write about those later on in here.
Social Media updates
Like I said I was busy this week so wasn't able to make anything, but I made these 2 images for Saiman

&

And Now Finally Time For
My Favourites from the Week
Blog/Article
A lobe at a time

This blog by the neurologist who got featured in tanmay's channel recently
VIDEOS
Talking about tanmay here's a video from his podcast channel which I kinda liked and kinda cringed at because honestly I was expecting tanmay to know all those,
maybe because I have known all these for a while so ig
However there's a much better video on this topic which I will share next week 😉
And prolly will write on it too maybe
This video by Thomas frank

This one is quite similar to the one above but it is by another favoruite creators of mine, matt
I discovered this channel last week thanks to datshit for recommending
Youtube randomly recomended me this guy's video, and well its pretty good advice on earning money as a college student imo
Max respect for priyam from journomil for whatever he is doing
This tutorial by Unmesh even though not somehting very big but still the video is quite entertaining

- Finally we have this video from zimonitrome, he returned to youtube after 1year and 9 months

Return of the king Moment
App recommendations
Acture

If you want to decrease your screen time this might be the app for you, as this app will ask you why you want to unlock your device everytime you try unlocking your device
Adobe Photoshop Camera

This app is not available for my phone but I have heard this app has some really cool live filters that you can apply to your saved images
MUSIC 🎶
Wholesome song which john cena released back in 2005 🤯



throwback🥴



🤭🤭🤭
Now few shit Memes/Edits 😄
Also I noticed few problems with insta embeds if they continue then i will switch to using images with credits rather than insta embeds.

Please let me know if you face issue with viewing the insta embeds by emailing or dming me contact me here
Ishan makes amazing Photoshop edits, check him out if you want


Also we have a fanart this week, jkjk its like small memes aight imma share them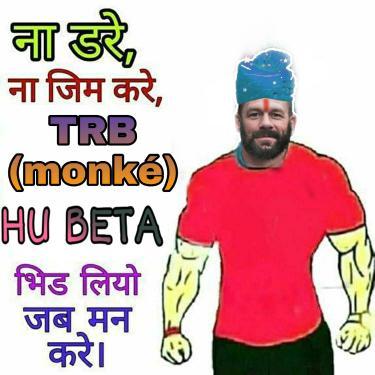 This by Mimansa

and this
by Hirus Bois
Aight I guess that's about it for this week, see you again next week. Thank you for reading this, maybe try and interact with the reactions below 😈
PS: you dont have to signup to comment just use any random email and name, the Plugin doesn't cross check.
Also Subscribe to get these blogs delivered to you email inbox